Deterrence is the art of producing in the mind of the enemy, the fear of attack
June 2019 | BY Brett Gillespie
Brett Gillespie shares his May thought piece. Read here.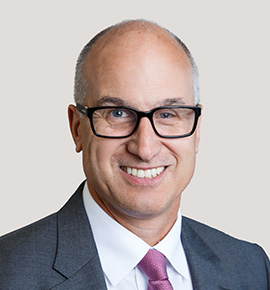 AUTHOR
Brett Gillespie
Brett joined Ellerston Capital in November 2016 as Head of Global Macro. Brett has worked in the financial services industry for over 28 years with over 26 of these as a fundamental medium term macro trader with only one negative return/benchmark under-performance during this time. Before joining Ellerston, Brett spent over 10 years as Senior Portfolio Manager at Tudor Investment Corporation in both London and Sydney.
Prior to this Brett spent two years contracted to manage capital for Commonwealth Bank of Australia on an absolute return basis.
Brett began his career in 1989 at Bankers Trust as a Futures Broker then Proprietary Trader. Brett transitioned to BT Funds Management Ltd to the position of Executive Vice President, Head of Cash and Cash Enhanced Products and in 1999 commenced management of Intermediate Bond Funds. Brett's last held position here was Head of Global Sovereign Bonds.
Brett has a Bachelor of Economics degree from the University of Sydney and has been a guest panel speaker at the OECD Business and Finance Outlook Conference and a guest lecturer at the London Business School.
Disclaimer:
Past performance is not a reliable indicator of future performance. Ellerston Capital Limited ABN 34 110 397 674 AFSL 283000 is the issuer of units in the Funds. Any information is general and does not take into account your personal objectives, financial situation or needs. Accordingly, you should consider the relevant disclosure document before deciding whether to acquire or continue to hold units in the Fund available from this website or by contacting us on (02) 9021 7797.