With Russia's war on Ukraine inflating oil and gas prices all over the world, the spotlight on renewable alternatives has never been brighter. Despite well-known storage and interconnection challenges, technology and scale continues to drive renewable energy costs below traditional coal and gas, and we are seeing massive global buildouts of utility-scale wind and solar capacity.

Source: Bloomberg NEF
Solar Photovoltaics (PV)
In particular, solar power is being fast tracked with annual global installations estimated to grow rapidly from 182GW in 2021, to more than doubling to 443GW by 2030.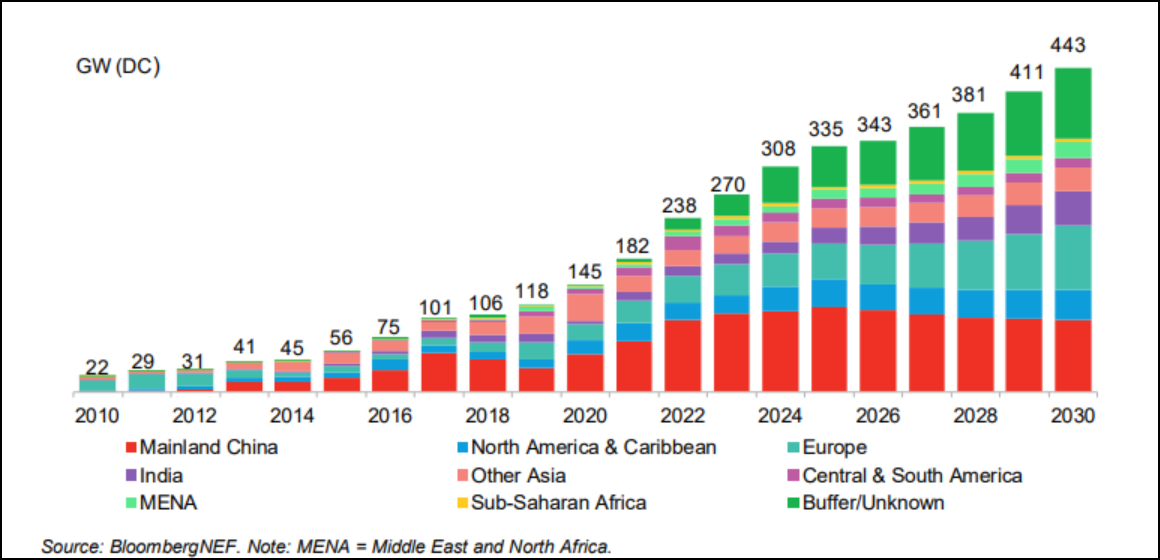 However, the solar industry is notorious for its highly dynamic political and regulatory environment – the so-called "solarcoaster" which constantly threatens its great growth potential.
Chinese Dominance
The volatility of the solar market originates from its market dynamics and history of government support globally to grow the once fledgling industry. Today, solar module design and manufacturing has largely become commoditised, characterised by high volumes and low margin, often relying on massive economies of scale.
Chinese module and cell suppliers have rapidly grown market share, coming to dominate supply globally and consistently representing 8 of the top 10 by volume. The likes of Chinese solar giants Longi, Trina, JA Solar and JinkoSolar, benefit from massive scale, labour cost advantages, proximity to polysilicon supply (80% produced in China), as well as a highly supportive governmental regime.

Source: BloombergNEF via US Department of Energy. Source: PV Tech
US Solar Market
Illustrating this market dynamic, the US solar market is the second largest in the world after China, installing 24GW of capacity in 2021 annually. However, the vast majority of modules are imported with only 7.5GW modules sourced from domestic suppliers struggling to compete with these large Chinese peers.
Source: NREL
A Timeline of US Protectionism
The United States government has long alleged this has resulted from unfair competition which requires protectionist intervention:
China's dominance within the solar PV (Photovoltaics) supply chain has been driven by unfavorable governmental assistance and subsidies (requiring countervailing duties).
Chinese players have abused market power by dumping modules in the US market at less than fair market value (requiring anti-dumping tariffs).
To protect US manufacturers, the Obama administration in 2012 and 2014 placed tariffs on most solar panels imported from China, including plugging a Taiwan loophole.
To further protect US solar manufacturing, President Trump, after a 9-month case before the US International Trade Commission (ITC), placed 30% blanket tariffs on imported solar cells and modules in 2018 under Section 201 powers. President Biden in 2022 extended these tariffs for another four years. However, these S201 tariffs were less effective as they included a duty-free quota and also excluded bifacial panels which make up the majority of imports today.
Investigation Into 2012 Tariff Evasion
The most recent tariff escalation in March 2022 is a new investigation before the US Commerce Department into whether Chinese manufacturers are evading the original 2012 Obama tariffs by assembling Chinese-sourced parts in SouthEast Asian countries such as Vietnam, Malaysia and Thailand.
The threat of retrospective tariffs is causing significant disruption to US solar projects as 80% of US crystalline-silicon module imports are sourced from these countries.
"The risk of significant retroactive tariffs has now compounded customers' difficulties in procuring modules. Module makers [are] even less likely to restart production and unlikely to ship modules at all without buyers agreeing to absorb any potential tariff.
Construction timelines and decisions on new projects continue to get pushed out in time"
Source: FTC Solar Q1'22 Earnings Call
Conflicting ESG: Environmental vs. Social Concerns
On one hand, the United States wants to counteract unfair competition and foster the development of its domestic solar supply chain in favour of national energy security.
On the other hand, constant interventions threaten US ambitions to achieve a carbon-free power grid by 2035 which currently relies on a stable supply of value-priced foreign imports to meet a large domestic shortfall.
Biden Reprieve
On this front, President Biden made headlines in early June, using his powers to create a 24-month bridge for the import of tariff-free solar modules and cells from Southeast Asian countries (Malaysia, Thailand and Vietnam) to ensure US has access to a sufficient supply to meet electricity generation needs while domestic manufacturing scales up.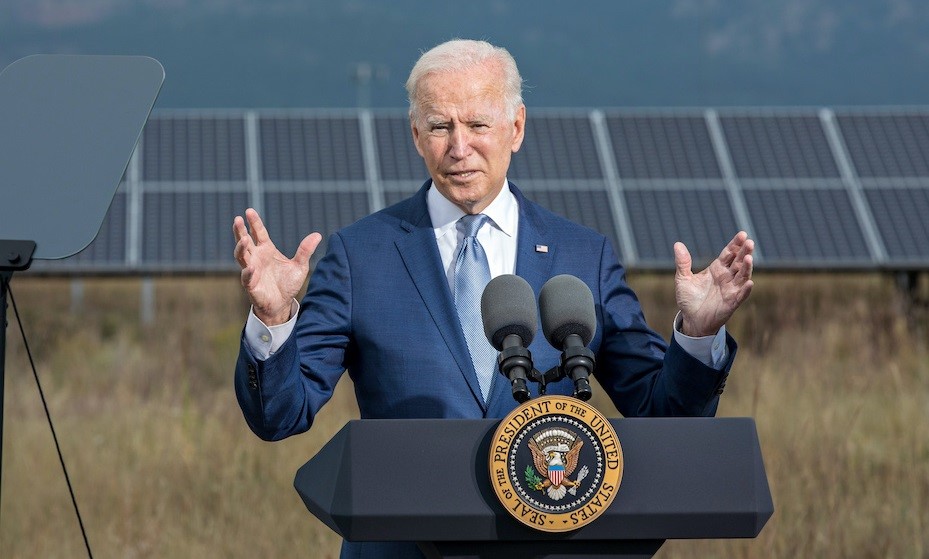 Source: NREL via PV Tech
By guaranteeing a stable tariff trade environment for the next two years, the US government is making a strong signal of confidence across the entire US solar value chain.
Fast tracking solar – Nextracker
A key beneficiary of this decision is the solar tracker industry. Becoming an increasingly mission-critical component, solar trackers enable a solar panel to track the Sun's path through the sky during the day, maximising energy output and lowering the average cost of production (or LCOE). Nextracker is the largest designer and manufacturer of solar tracking products in the world with an estimated 30% global market share.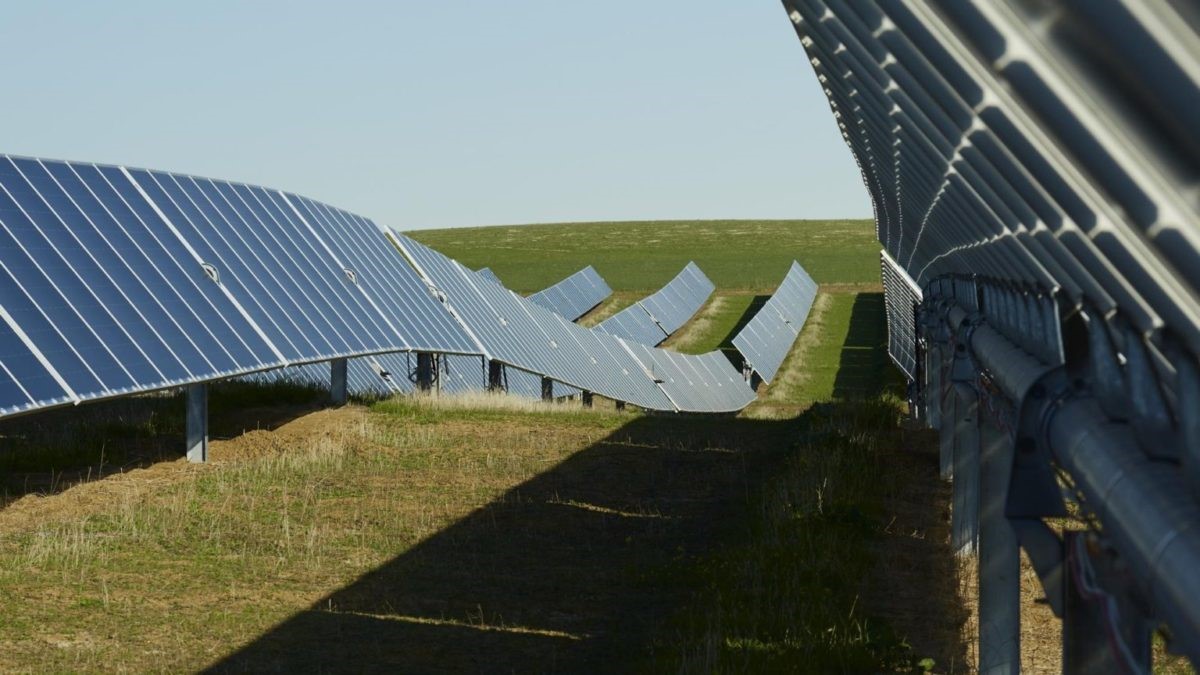 Source: Nextracker via PV Magazine
Nextracker is currently a subsidiary of Flex corporation (FLEX US) and recently received growth equity from TPG Rise Climate at an EV valuation of $3bn. To realise this value, Nextracker is in the process of undertaking an IPO, filing a confidential S-1 earlier last year.
Biden's resolution on the new AD/CVD investigation removes a major IPO overhang, as demand for trackers were being impacted by projects delayed due to uncertainty of solar module supply.
Furthermore, Nextracker itself is making a strong push for domestic manufacturing after being severely impacted by elevated steel and logistics costs. Its re-shoring initiatives over the last few months include partnerships with:
JM Steel: announced a dedicated multi-GW solar tracker production line in Texas
Atkore, a global provider of electrical solutions: announced a new manufacturing line dedicated to producing steel tracker components involving expanding and re-configuring its Arizona facility.
BCI Steel: third US factory announced, reopening the Bethlehem steel factory in Pittsburgh.
Altogether, Nextracker has already procured over 100,000 tonnes of US made steel so far this year, enough for roughly 5GW solar trackers and has further ambitions to establish 10GW of annual solar tracker capacity in the US.
While driven in partly by the commercial business case, Nextracker's re-shoring initiatives also demonstrate the alignment of a business' potential to do environmental good utilising a more socially sustainable supply chain.
This will only become more important as the entire solar value chain has come under increasing scrutiny for ties to alleged human rights violations in Xinjiang – the next stop along the US "solarcoaster".
The Fund has held Flex since October 2020.
This blog was written by Kevin Zheng, Ellerston Global Investment Analyst.