Increasing Prevalence of Chronic Disease
Chronic diseases such as heart disease, cancer, and diabetes are long lasting conditions which can significantly impact a person's quality of life. Driven in part by ageing populations globally, chronic conditions are becoming increasingly common with many people experiencing two or more chronic conditions at the same time.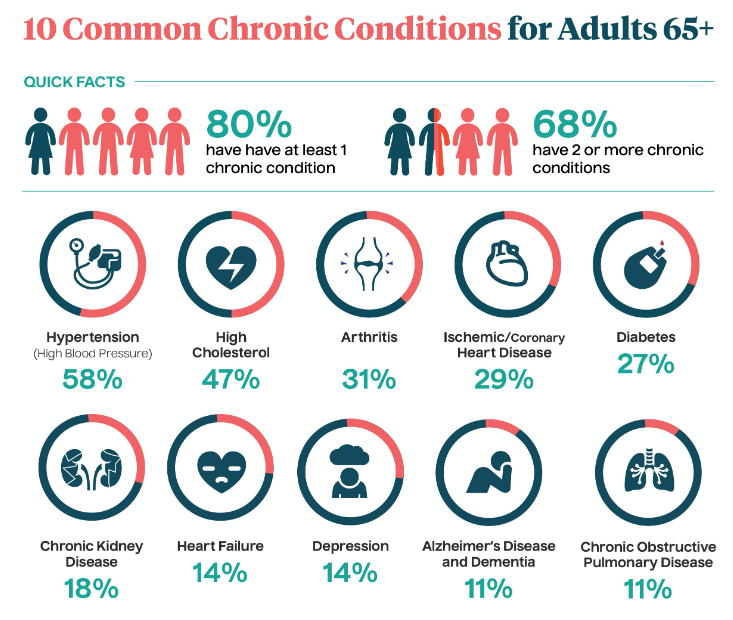 Source: National Council on Aging
In Australia, 1 in 2 adults were affected by chronic conditions in 2020-21, up from 1 in 3 in 2007-08. Globally, chronic diseases kill 41 million people each year, equivalent to 74% of all deaths globally. Cancer alone accounts for nearly 10 million deaths in 2020 or one in six deaths. This is a key social imperative as the United Nations Sustainable Development Goal (SDG) Target 3.4 aims to reduce premature mortality from non-communicable diseases by one third by 2030.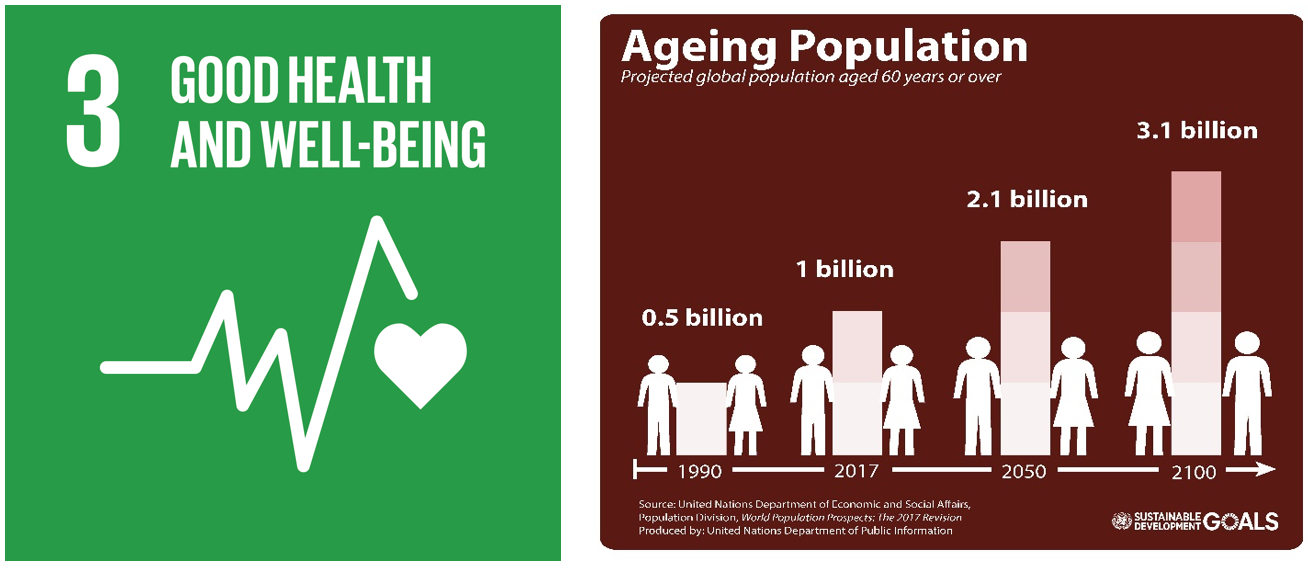 Source: United Nations
The burden of less fatal chronic diseases is increasing too. Autoimmune diseases happen when the body's natural defense system mistakenly attacks normal cells. This includes more than 80 conditions such as Type 1 diabetes, Rheumatoid arthritis, and Multiple sclerosis. Researchers found that the prevalence of antinuclear antibodies, the most common biomarker of autoimmunity, increased from 11% in the 1990s to 16% in the 2010s. Today, up to 1 in 5 Americans have one or more autoimmune diseases with 75% affected being women.
Biologics Provide More Targeted Care With Less Side Effects
Many chronic conditions are challenging to treat as they are highly complex and unique to the individual. Even cancer cells in the same tumor can have different mutations and those that survive the treatment grow in number again. Autoimmune diseases are also highly complex as each person develops their own unique immune system. Researchers are increasingly looking for more specified and targeted types of medicine to treat chronic diseases.
Traditional small molecule drugs such as Ibuprofen have well-defined chemical structures as they are compounds manufactured through chemical synthesis. They are typically stable and can be taken anywhere at any time.
On the other hand, a biopharmaceutical or biologic drug is made from a biological source such as a living cell or organism. While small molecule drugs often have unintended side effects, biologics such as antibodies and vaccines offer a more targeted treatment as they are designed to interact with the immune system in specific ways; they bind with high specificity to their targets on intracellular components or cell surfaces. Biologics are also less likely to interact with other prescribed drugs.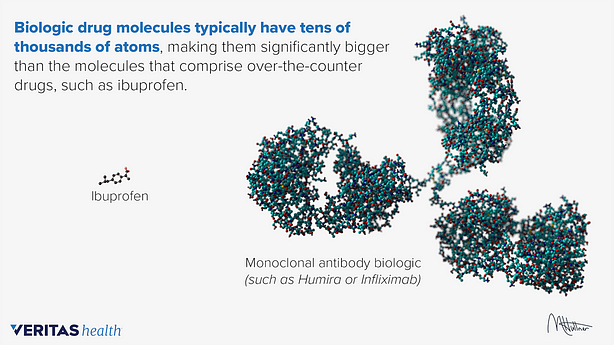 Source: Veritas Health
In this way, biologic drugs have seen efficacy in treating some chronic autoimmune diseases by blocking the overactive parts of the immune system that damage the joints, skin, and other parts of the body. Monoclonal antibodies have also been effective in restoring, enhancing or mimicking the immune system's attack on unwanted cancer cells.
Some notable biologics include Humira (Rheumitoid arthritis), Herceptin (breast cancer), Remicade (various autoimmune diseases) as well as the COVID-19 vaccines (e.g. Pfizer, Moderna).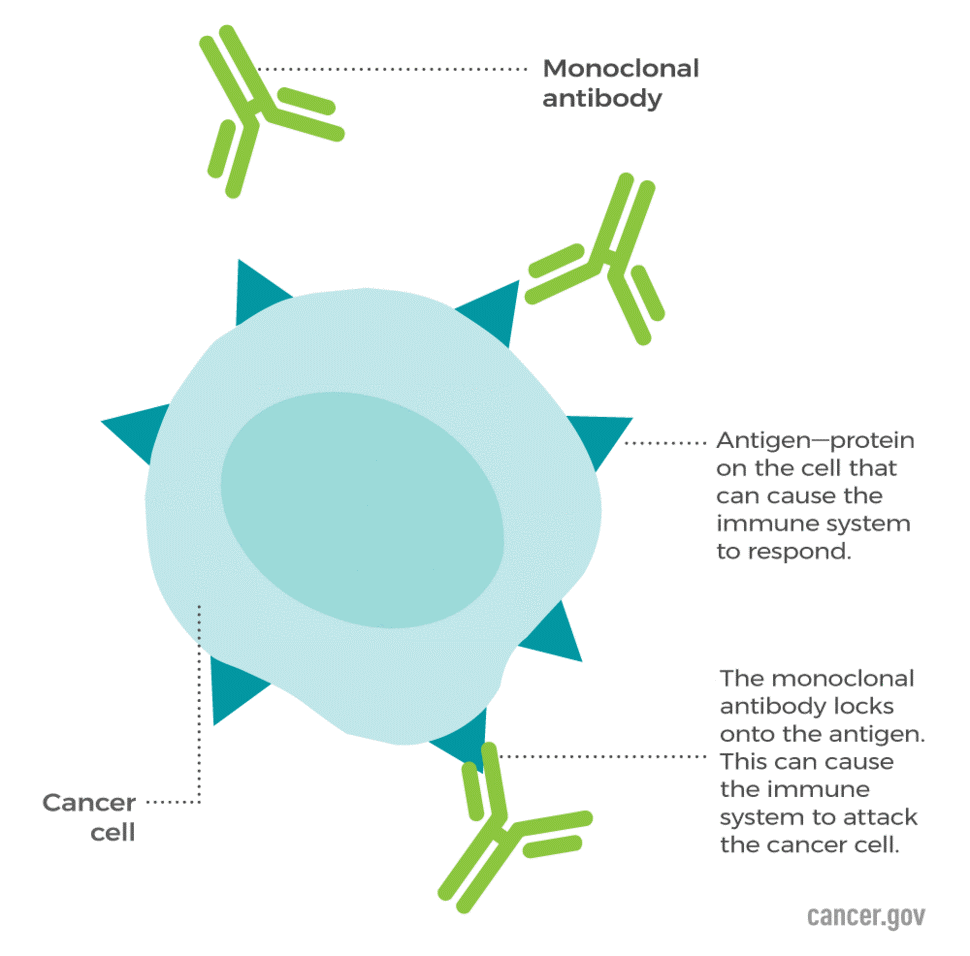 Source: National Cancer Institute
Rapid Growth of Biologics
Due to these favorable characteristics, the biologics market has increased its share of the $1.5tn pharmaceuticals market from 16% in 2006 to 25% in 2016. Biopharmaceuticals were worth $389bn in 2021 and are expected to grow to $721bn in 2030 at 7.1% CAGR, almost double the rate of conventional pharma.
Within the development pipeline, biologics continue to account for more than 25% of all drugs accepted by the FDA with a 41% high in 2022. Since reaching double digit drug approvals in 2014, 96 biologics have been approved out of 352 total, accounting for 27%.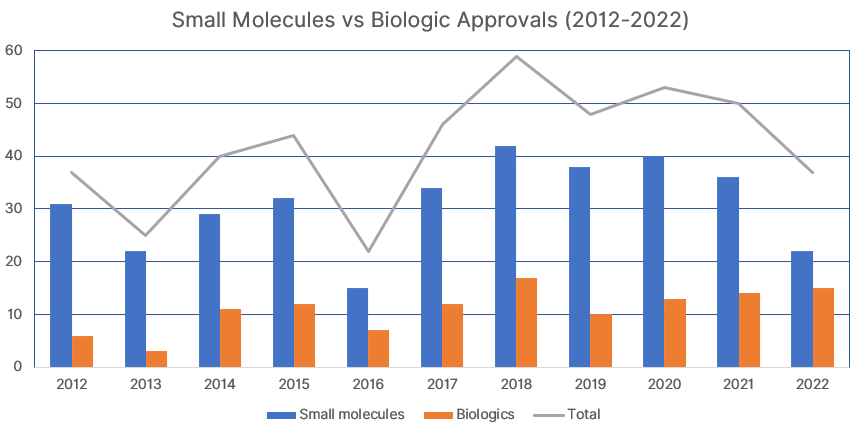 Source: FTLOScience
Challenges of Scaling Biologic Production
The high specificity of biologic drugs means they are also much more complex than traditional pharmaceutical compounds.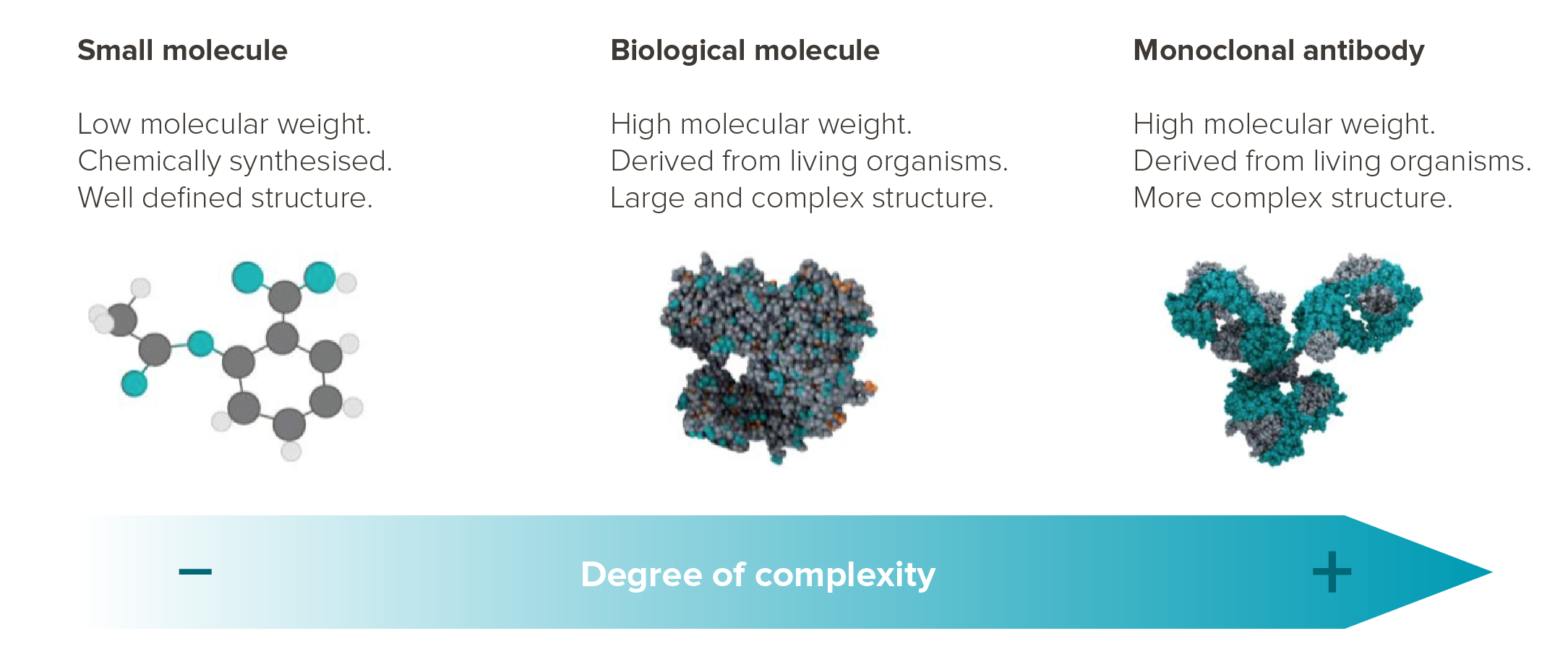 Drug development and time to market are significantly higher in cost and longer in duration respectively. Specialized processes are also required to handle biological sources with stringent testing, transport and storage conditions.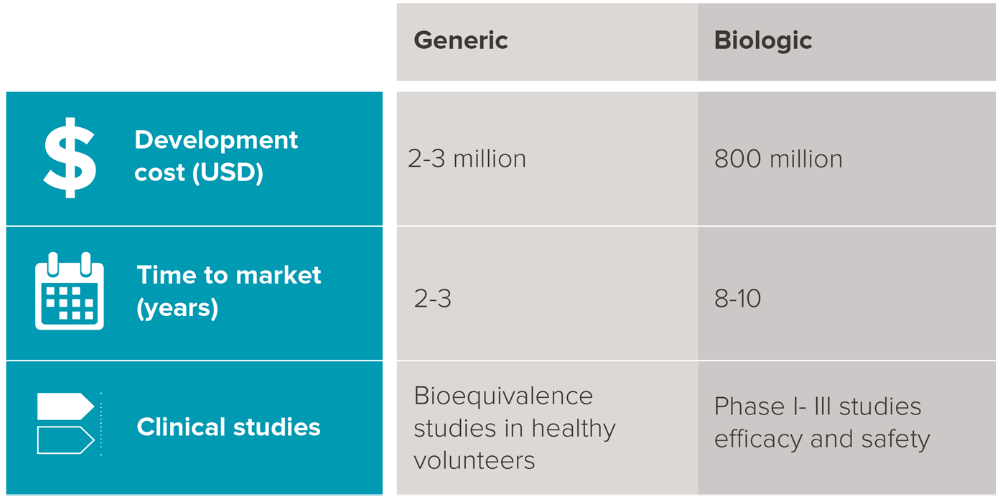 Source: mAbxience
McKinsey estimates large-scale biotech-manufacturing facilities require $200 to $500 million to build, much greater than similar-scale small-molecule facilities at just $30 to $100 million.
CDMO Industry
The increased complexity and cost of bringing a biological drug to market has caused the traditionally vertically integrated pharmaceutical industry to increasingly outsource production capabilities to CDMO (Contract Development and Manufacturing Organization) partners.

Source: Frontiers in Bioengineering and Biotechnology
CDMOs not only help pharma companies focus more time and resources on core R&D competencies, but also bring specialized manufacturing expertise and technologies which help accelerate time to market and save infrastructure costs.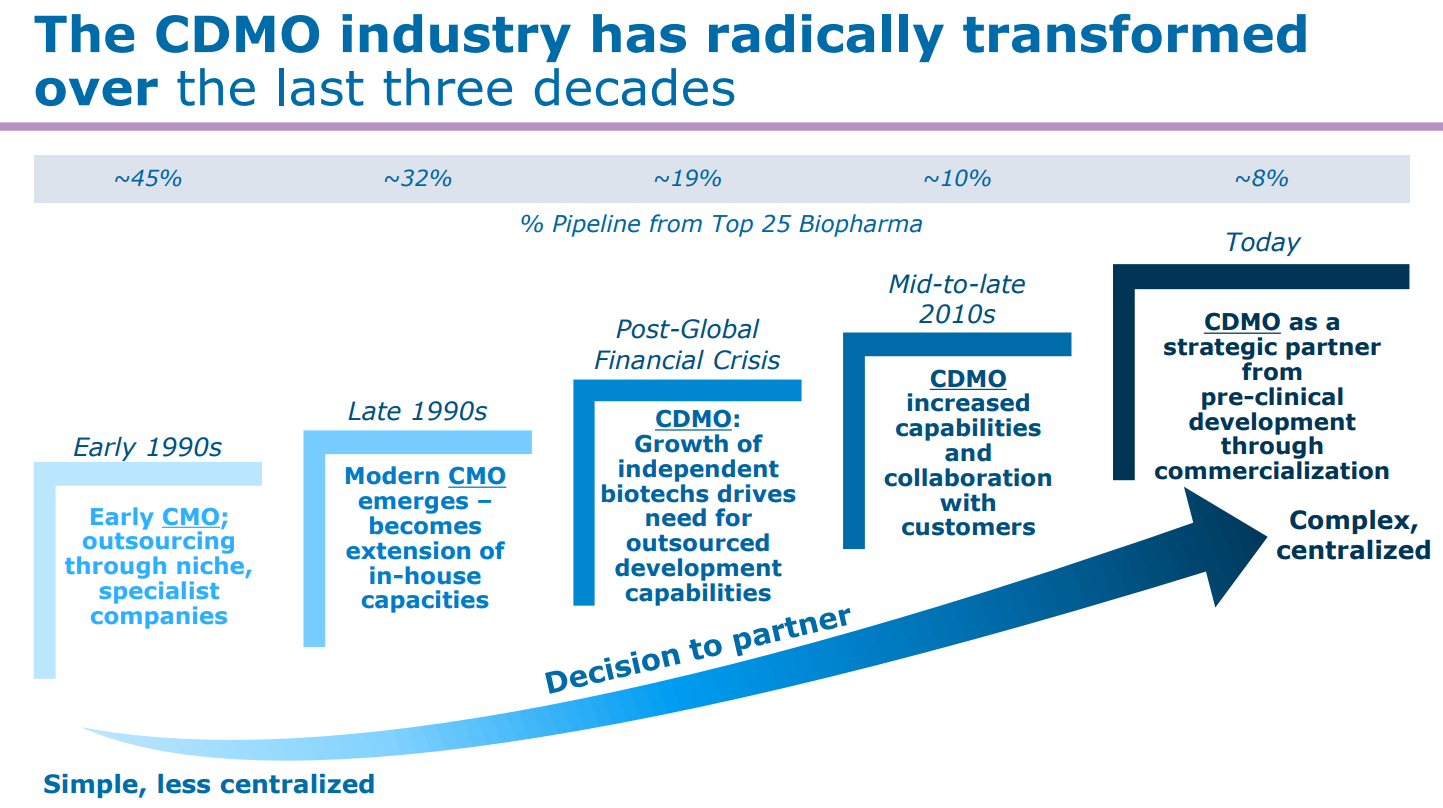 Source: Catalent
The COVID-19 pandemic is a prime example as the industry went from mapping the COVID-19 genome to rolling out the first vaccine in the space of nine months.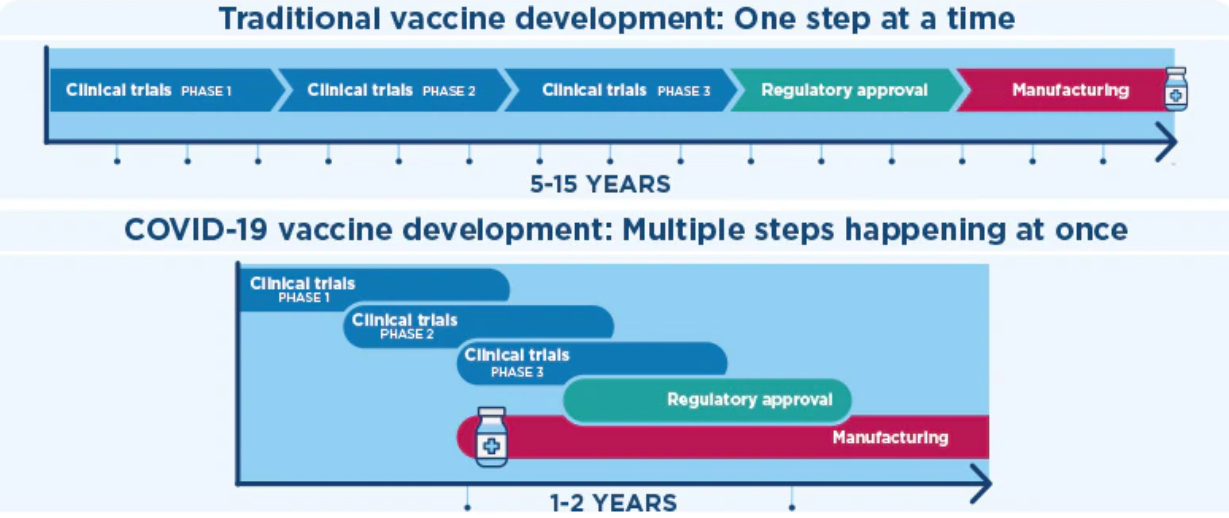 Source: Kaiser Permanente
A specialized CDMO industry has also supported a proliferation of smaller biotech companies which have a sole focus on developing novel and unique drugs without any experience in manufacturing.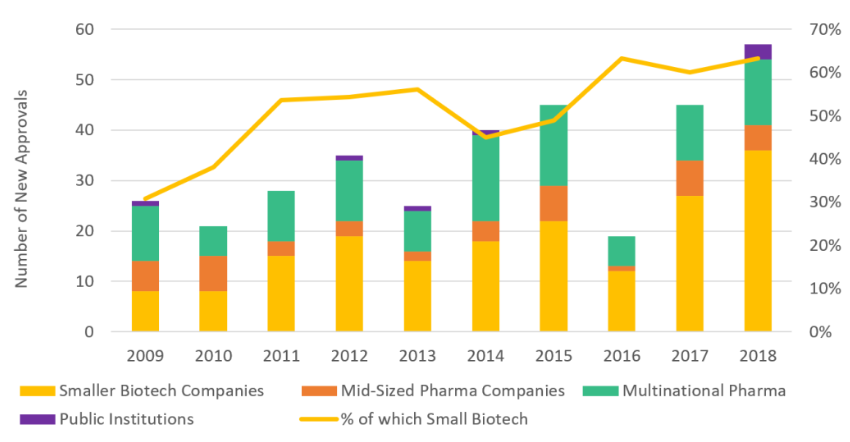 Source: World Bank
The CDMO market is worth $60bn and is estimated to grow 8% annually driven by continued outsourcing beyond just 37% today.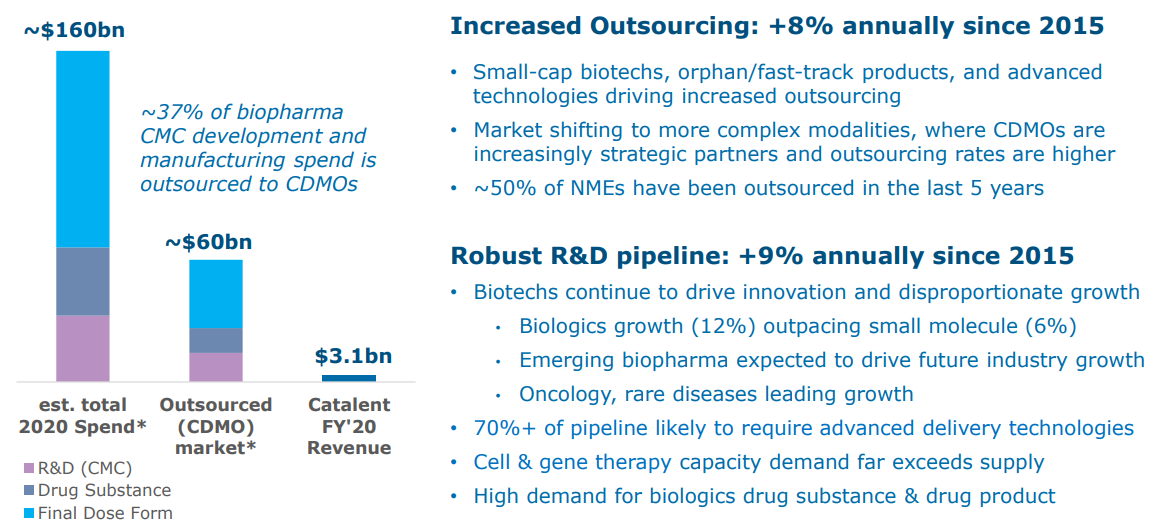 Source: Catalent
Catalent – A Leading CDMO Player
Catalent (CTLT US) is a leading CDMO producing nearly 80 billion doses annually for nearly 8,000 customer products, or 1 in every 23 doses. Its customers include 87 of the top 100 branded drug marketers, 21 of the top 25 generics marketers, and 24 of the top 25 biologics marketers. Key customers include AstraZeneca, Bristol-Myers Squibb, GlaxoSmithKline, J&J, Moderna, Pfizer, and Sarepta Therapeutics. In addition, Catalent serves more than 1,200 other customers, including emerging and specialty biotech and pharmaceutical companies.
In this way, Catalent directly supports the rapid growth of biologics in the pursuit of more effective treatments for chronic conditions such as autoimmunity and cancer.
National Bio-Security
The global pandemic race for vaccines also highlighted the strategic importance of having access to biomanufacturing capacity domestically. In September 2022, the US launched a National Biotechnology and Biomanufacturing Initiative which includes $1 billion over 5 years by the Department of Defense to rebuild domestic bio-industrial infrastructure after decades of outsourcing production abroad.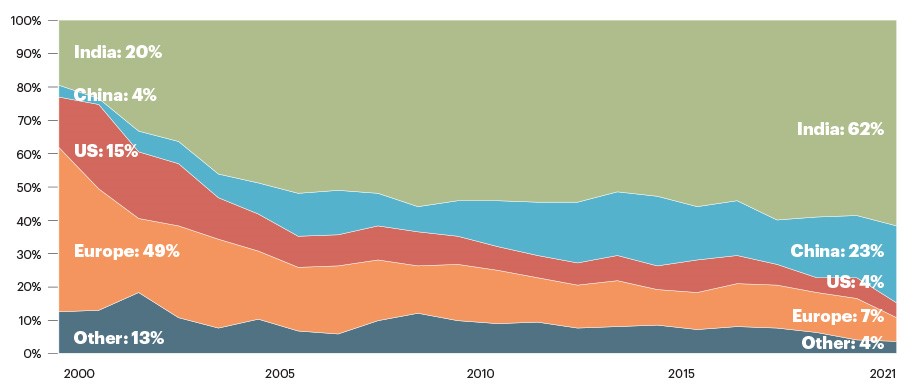 Source: Quality Matters
Catalent has a strong manufacturing presence in the United States and is also well-positioned to support this initiative.
The Fund has owned Catalent since November 2022.
This blog was written by Kevin Zheng, CFA. Ellerston Global Investment Analyst.