The Ellerston JAADE Australian Private Assets Fund is a collaboration between the Ellerston Ventures investment team of David Leslie and Anthony Klok, and Aristocrat's ex-CEO, Jamie Odell and ex-CFO Toni Korsanos. The founding partners are uniquely positioned and have complementary skill sets, providing proven operational and management expertise as well as a consistent investment track record. Ellerston JAADE Australian Private Assets Fund is an Australian Expansion / Growth stage and Pre IPO investment fund operated as an open-ended unit trust.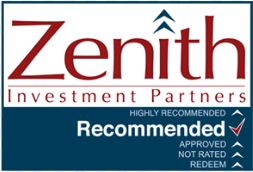 Ellerston JAADE Australian Private Assets Fund received a recommended rating by Zenith Investment Partners (assigned February 2019). It is the only Private Equity Fund in Australia that has achieved this rating.
Ellerston JAADE Advantage
Institutional
infrastructure
Outstanding access
to deal flow
Unique open
ended structure
Ellerston JAADE Investment Criteria
The Fund will acquire minority interests in high growth private technology companies that have:
Revenue
> $10M
Sustainable
unit economics
Strong
competitive
positions
High revenue
growth
of at least 20%
Clear plans
for realisation
or IPO
Invest With Us
If you are considering an investment in Ellerston JAADE and would like to receive a copy of the Information Memorandum of the Fund, and/or to arrange a meeting to learn more, please email us and a member of our team will contact you directly.
Phone (02) 9021 7797
Email jaade@ellerstoncapital.com